Setup File Association
To keep security of your system and privacy, eZip is based on the Apple's Sandbox mechanism. The file association needs to be set manually.

[Setting steps]

1. On the file you wish to set the association, call the right-click menu.
2. Click on the "Get Info" menu item.
3. Select eZip in "Open with".
4. Click "Change All..." to associate this type of file.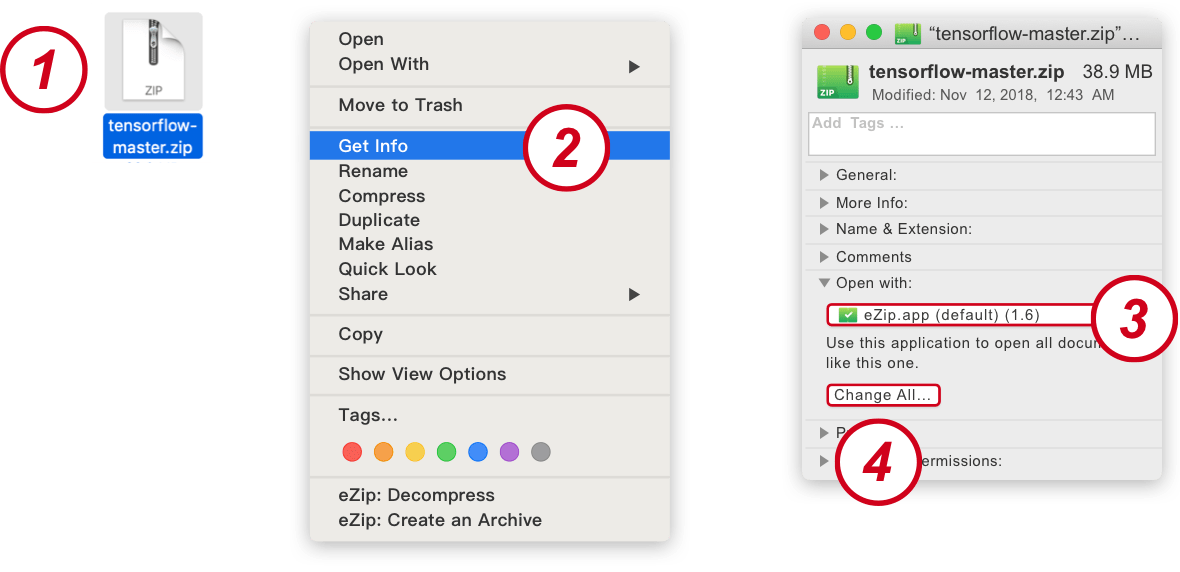 Feedback📧: ezip@awehunt.com